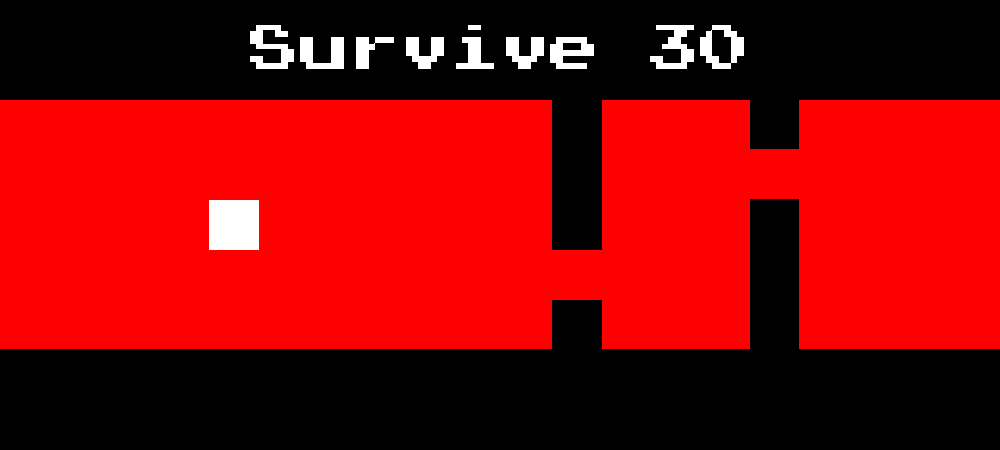 Survive 30
A downloadable game for Windows
Your goal is to survive 30 seconds. Move around the stage and avoid the walls moving towards you. The farther to the right, the higher your score will be.
This game was made as part of a 3-hour game jam. You can view the making of the game here: https://youtu.be/LoF62Gvgyu8
Comments
Log in with itch.io to leave a comment.
Very addictive game! Completed it several times! :) Great work!
Glad you enjoyed the game :] This game jam helped me get better at being faster and not messing around until the due date which I have been guilty of doing before. Thanks for hosting. This was a lot of fun to make!!!